Celebrity Style: Sneaker Edition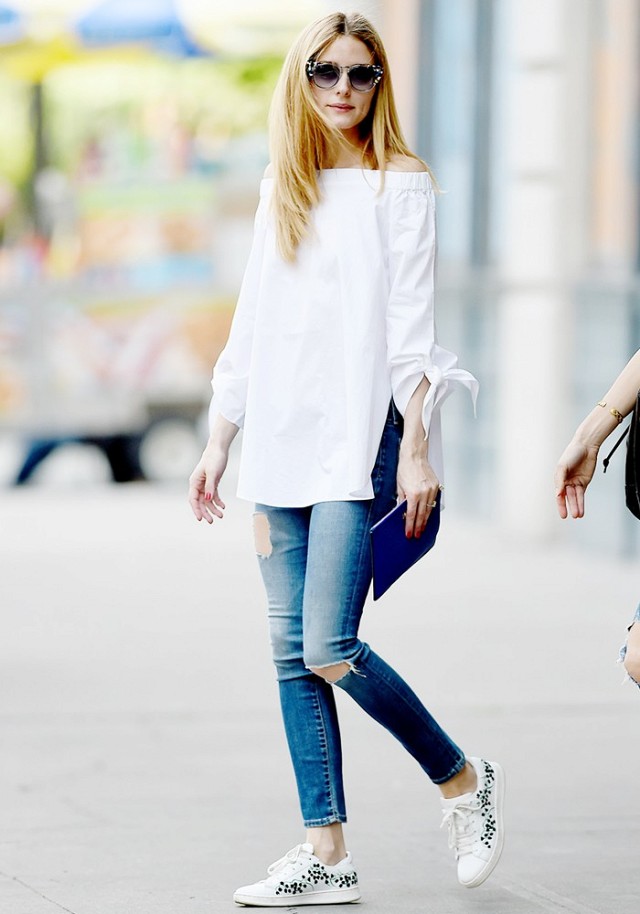 Whether you have a habit of scrolling through Instagram or you're a celebrity style-watcher like me, you know that everyone who is anyone has been sporting a pair of sneakers with her outfit. Brands such as Adidas, Vans, and Nike have been fan favorites of celebrities like Gigi Hadid, Kendall Jenner, and Kristen Stewart. While simple sneakers are popular, some women are reaching for a fun spin on the classic brands, experimenting with different textures, embroideries, and statement colors to make their sneakers more eye-catching.

We all know that wearing a cool pair of sneakers with jeans is not very revolutionary. However, my favorite aspect of this trend is that sneakers are now being paired with pieces that are much more fancy. I love how effortless it looks when a dress or blazer is worn with a cool pair of sneakers. It really changes up the look and adds a whole different dimension.
My favorite way to rock sneakers is with a pair of distressed jeans, a fun graphic t-shirt, a bomber jacket, and a beanie. What's yours?
x Alex